Partner
Clinical HIV Research Unit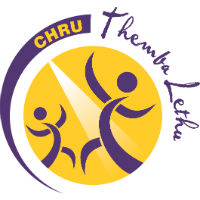 The Clinical HIV Research Unit (CHRU) was initiated in 1998 by Professor Ian Sanne, under the auspices of the University of the Witwatersrand (WITS). Today the CHRU is an HIV/AIDS, TB and Cervical Cancer research syndicate of the Wits Health Consortium (Pty) Limited (WHC), which is a wholly-owned subsidiary company of WITS.
The CHRU is proudly the first International Clinical Research Site (CRS) of the AIDS Clinical Trials Group (ACTG). To date it remains one of the most successful international sites within the ACTG. The site is substantially funded by the National Institutes of Health (NIH) and USAID/PEPFAR.
Based at the Helen Joseph Academic Hospital in Johannesburg, the CHRU conducts research into HIV-AIDs, carrying out clinical trials that encompass associated dread diseases (TB, Cervical Cancer and other opportunistic infections) and provides technical expertise and assistance, training of health care personnel, quality assurance assessments of sites, and clinical support services.
www.chru.co.za