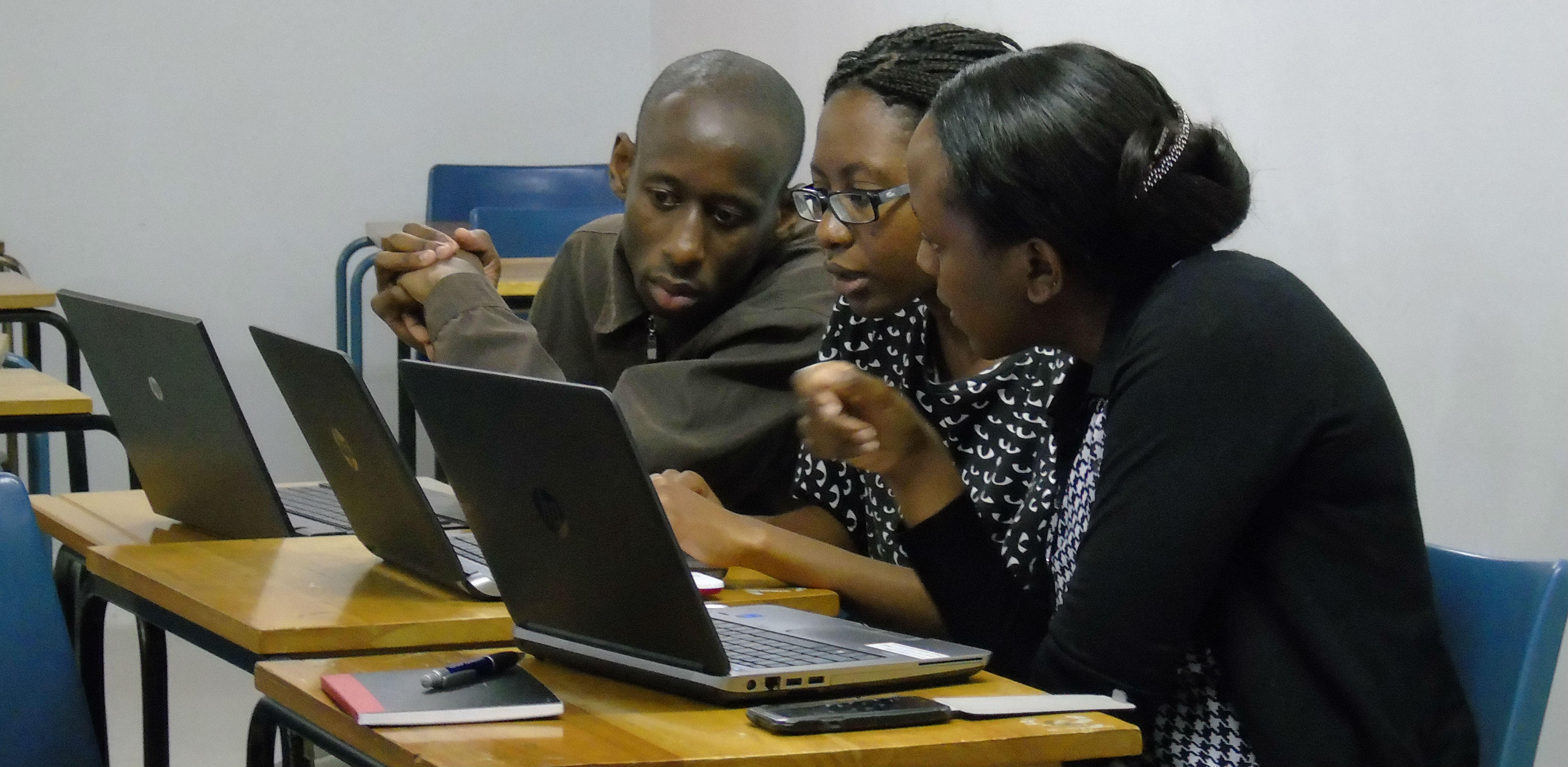 Research Capacity Building
Alongside its own research, HE2RO is committed to building capacity to conduct applied public health research in South Africa and neighboring countries.  The main disciplines that inform HE2RO's own work are also the fields in which we provide training:  health economics, epidemiology, and program evaluation.  Our capacity building activities include formal training through short courses and degree program courses and on-the-job mentoring through fellowships and post-doctoral opportunities.
Projects
Each year, HE2RO offers a set of 3-5 day short courses aimed at program implementers, decision makers, and other researchers.  In 2014, courses included introductory and advanced epidemiology, program evaluation, and cost and cost-effectiveness analysis.  If you are interested in participating in a HE2RO course, please click here for details on the coming year's
HE2RO is working with the School of Economics and Business Studies at Wits University to develop modules in health economics for honours and master's students.  These courses are not yet offered, but it is still possible for Wits students to conduct thesis or project work with HE2RO.  If you are interested in this possibility, please contact us at
For students and graduates with training in economics, epidemiology, or a related field, HE2RO has post-graduate internships, master's level fellowships, and doctoral and post-doctoral opportunities.  Candidates work on HE2RO projects while also furthering their own research and learning from senior researchers in their fields.  For additional information about honour's and master's level fellowships, click here.  Doctoral and post-doctoral candidates should contact us directly at
---
Stay up to date
Receive newsletters and keep up to date with developments at HE2RO.