Dr. Jacqui Miot [
Division Director

]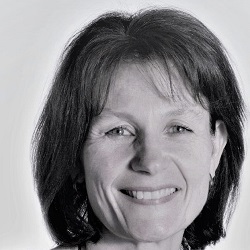 Dr Jacqui Miot joined HE2RO as Division Director in September and holds a joint appointment with the Faculty of Health Sciences at the University of Witwatersrand. She has successfully led and managed clinical and economic evaluation teams in the public and private healthcare sectors for over 20 years. Since 2009 she has been conducting health economics and evidence-based driven research to inform policy in the public healthcare setting both in South Africa and sub-Saharan Africa, including technical advisory work with the National Department of Health. Her focus is on evaluating innovations aimed at improving the South African response to the HIV and TB epidemics as well as non-communicable diseases including mental health conditions, oncology and more recently COVID-19.
Jacqui is the Program Director of a 5-year cooperative agreement with USAID on an HIV/AIDS Economic and Research Activity called EVIDENCE (Evaluations to Inform Decisions using Economics and Epidemiology), Principal Investigator on a Bill and Melinda Gates Foundation grant for Evaluating the Cost of Scaling PrEP Access through Novel Delivery: The EXPAND Project as well as a strategic advisor for Indlela, behavioural insights for better health, the behavioural economics unit based at HE2RO.
Throughout her career, Jacqui has continued to mentor teach and supervise Masters and PhD students and is passionate about supporting emerging researchers in their careers in health economics. She is the HE2RO site director for the HBNU Fogarty Global Fellowships.
She holds a Bachelor of Pharmacy degree from Rhodes University, South Africa and a PhD in Neuropharmacology from the Faculty of Medicine, London University.
Publications
Tools
The leader-board provides visualisation of facility ranking by national, provincial and district levels. The desired outcome is recognise and motivate the teams of healthcare workers in facilities striving to reach the ambitious UNAIDS 90-90-90 targets for December 2020, more so in this difficult time of COVID-19. This effort funded by PEFPAR through USAID, is led by the South African Department of Health an the Operation Phuthuma team.